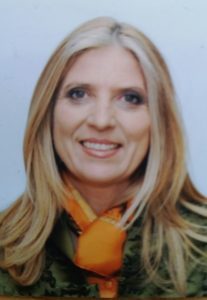 Dear all
I hope you had a fantastic summer break.  It was quiet here last month as many of you were away on holiday.  Now we are back and looking forward to the new term.
OP's September was not only blessed with beautiful days of sunshine 😉  but with excellent Tennis tournament Finals last Sunday.  We saw competitive tennis and our barbecue was firing on all cylinders too ;-).  Well done everyone involved!
Have a look at the photographs in our website photo gallery.
We have resumed our term tennis sessions and our Squash and Racketball fans are enjoying their time on court too.   In October we offer free Racketball intro sessions for the over 50's!  Check out our notice on the home page.
We introduced a new social tennis mix-in on Thursday afternoons, which is particularly popular because of the afternoon tea with home made cakes we offer all players afterwards (compliments of the house) !
I look forward to sharing my first Autumn with our members here at Oakleigh Park!
Alex